Software Highlights
---
Streamline utility customer billing and communication.
Automatic Meter Reading
Streamline the Billing Process
Enhance Customer Service & Communication
Stay Compliant with Regulatory Changes
Scale without Disruptions
Increase Operational Efficiency
Generate Utility & Customer Reports
Track Usage & Receive Alerts for Outstanding Payments
Apply Complex Billing Calculations & Algorithms
And More
---
Learn More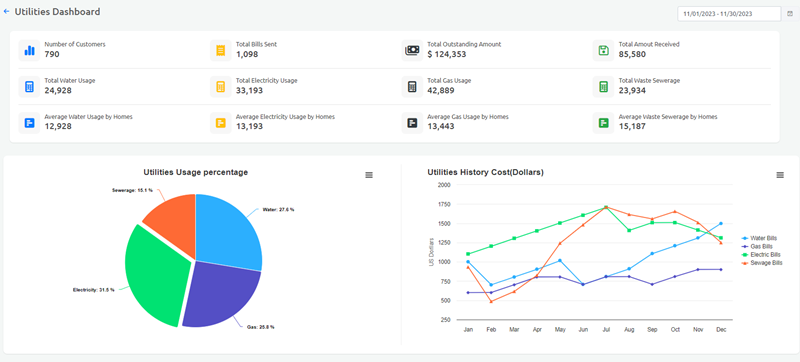 Industry Highlighted Software Solutions
---
Utility Billing
Automate the utility billing process, track, manage, and send reminders for payments.
Utility Tracking
Automate utility readings and usage to provide customers with accurate bill statements.
Customer Management
Track and manage customer bills and utility usage and centralize communication with customers.
Utility Usage by Area
Track utility usage by selected areas and compare usage between various utilities.
Document Attachment & Management
Store, organize, and retrieve documents easily, improve efficiency, and reduce the risk of document loss.
Meter Integrations
Integrate directly with utility meters and get accurate readings.
Analytics & Reporting
Gain insights into utility usage, customer behavior, and overall bill payments.
Custom Billing Parameters
Apply custom billing parameters and charge customers accordingly.
Compliance & Reporting
Get alerts and updates on changing regulations and stay informed to ensure legal compliance.
Internal & External Alert Notification
Set alerts and notifications for past-due bills and utility overages.
Customer Portal
Customers can make payments online and view their utility usage and past statements.
More Solutions
Over 1000+ software solutions to help you optimize your operation.