Software Highlights
---
Streamline unique customer orders and automate order processing and delivery.
Automatic Order Processing
Streamline Customer Orders to Production
Optimize Production Schedules
Enhance your Customer Experience
Complete Inventory Visibility
Expedite the Quoting Process
Manage Unique Inquiries from Customers
Streamline Customer Communication
Gain Insights on Key Performance Indicators
And More
---
Learn More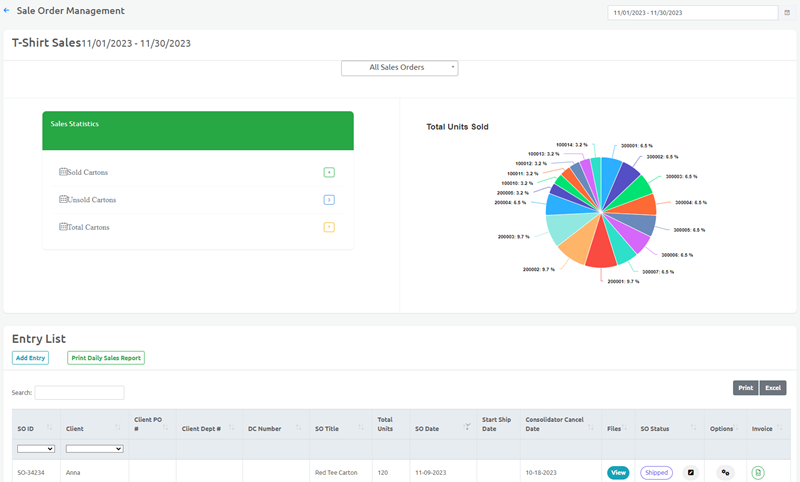 Industry Highlighted Software Solutions
---
Order Management
Streamline orders, automate order processing, and gain a centralized system for tracking and managing orders.
Quotes & Estimates Management
Automatically calculate costs based on materials, labor, and variable data printing (VDP) to ensure accurate quotes.
Production Planning & Scheduling
Create production schedules based on job priorities, machine availability, and deadlines.
Inventory & Supply Chain Management
Automate the tracking and replenishment processes, reducing the risk of stockouts.
Customer Management
Track customer requests and automate updates to customers at various stages of the order process.
Packing & Shipping
Automate the packing and shipping process, generate shipping labels, and provide tracking information to customers.
Document Attachment & Management
Store, organize, and retrieve documents easily, improve efficiency, and reduce the risk of document loss.
Work Flow Automation
Automate routine tasks such as order processing, invoicing, and reporting.
Analytics & Reporting
Analyze buying trends, track performance metrics, and create customizable reports.
E-Commerce & Website Integration
Connect your online stores to streamline orders and track inventory stock in real time.
Financial Management
Utilize our accounting modules to streamline financial transactions, track expenses and revenues, and generate financial reports.
More Solutions
Over 1000+ software solutions to help you optimize your operation.