Software Highlights
---
Streamline inventory with customer orders.
Inventory Control
Track & Manage Feeding Schedule
Integrated Accounting
Optimize Yield
Cost Control
Supply Chain Visibility
Crop Monitoring
Precision Farming
Enhance Efficiency
And More
---
Learn More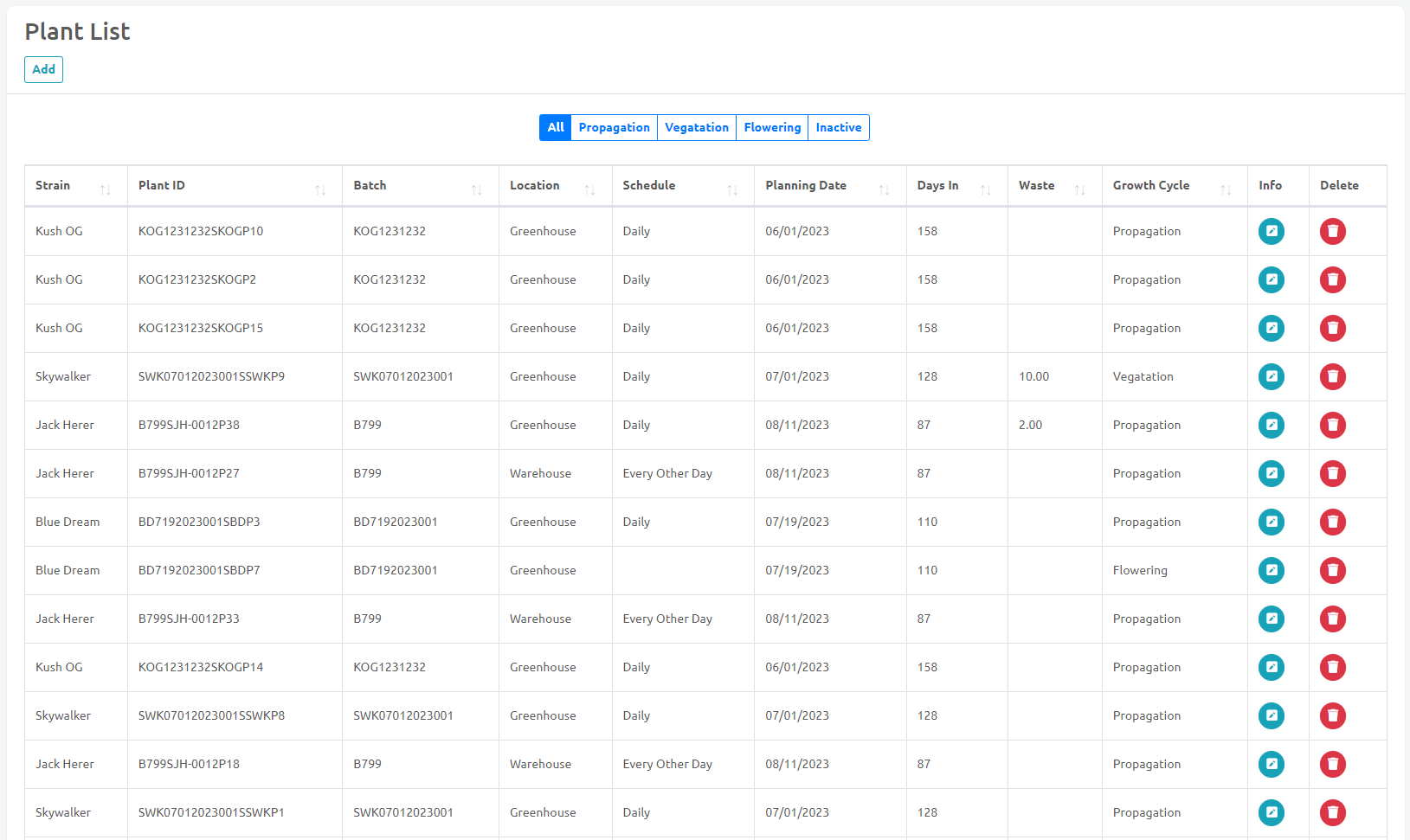 Industry Highlighted Software Solutions
---
Sales & Purchase Orders
Streamline order management processes with integrated inventory modules.
Core Accounting
Easily manage bookkeeping, billing, and invoicing all in one platform.
Barcode/RFID Scanning & Tracking
Streamline and optimize your inventory and asset tracking with barcode or RFID tagging.
Inventory Control
Manage and maintain adequate stock levels of your inventory.
Fixed Asset Accounting
Automatically calculate the depreciation of your assets and equipment.
Document Management
Manage regulatory documents and keep up-to-date with the latest state and federal compliances.
Equipment Maintenance
Manage maintenance schedules to ensure equipment and machines are optimized.
Harvest Management
Track yields and coordinate harvesting schedules through the grow cycle.
Plant & Crop Management
Monitor vegetation, track growth stages, and manage plant health.
Field Mapping and Planning
Create field and warehouse maps to plan and allocate resources efficiently.
Asset Management
Track and manage assets as they are utilized and moved from one location to another.
More Solutions
Over 1000+ software solutions to help you optimize your operation.