Software Highlights
---
Track and manage member and donation activity effectively.
Streamline Organization & Fundraising Events
Improve Member & Volunteer Engagement
Optimize Communication & Outreaches
Enhance Member & Volunteer Experience
Complete Attendance Visibility
Expedite the Volunteering Process
Track & Manage Donations Efficiently
Streamline Membership Applications
Gain Insights on Key Performance Indicators
And More
---
Learn More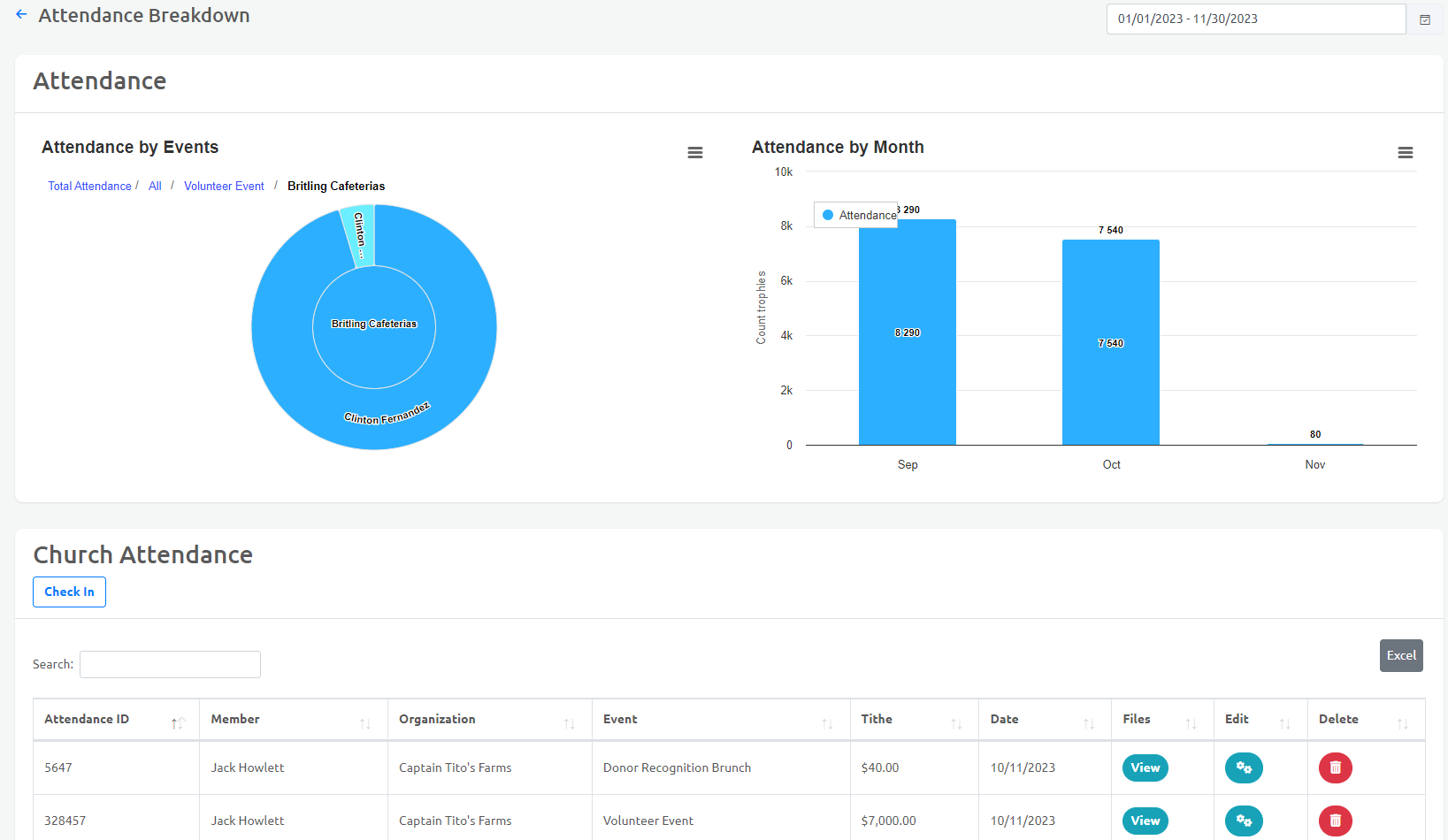 Industry Highlighted Software Solutions
---
Fundraising & Donation Management
Track member and donor information, process donations, and create targeted fundraising campaigns.
Fund Accounting
Track and manage financial resources for specific purposes or funds. Gain accountability and transparency when handling resources designated for particular activities or projects.
Member & Volunteer Management
Recruit members and volunteers. Organize and schedule activities, events, and track contributions.
Facility Management
Manage and schedule facility usage, reservations, and track maintenance needs.
Outreach Management
E-mail marketing and social media management to communicate your mission, share updates, and engage with your members.
Impact Measurement & Evaluation
Define and track key performance indicators (KPIs) to measure the effectiveness and outcomes of your programs.
Document Attachment & Management
Store, organize, share, and retrieve documents easily, improve efficiency, and reduce the risk of document loss.
Event Management
Plan, track, and execute events, from online webinars to in-person events.
Collaboration & Communication
Facilitate collaboration and communication among staff and members.
Website Integration
Connect your online presence to streamline donations and event planning in real-time.
Data Management & Reporting
Organize and analyze data related to members, donors, programs, events, and impact.
More Solutions
Over 1000+ software solutions to help you optimize your operation.