Software Highlights
---
Streamlining ERP & MES makes your business more agile.
Streamlined & Scalable ERP
Inventory Management with RFID
Real-Time Work-in-Process Tracking
Shop Floor Control & Visibility
OEE & SPC Tracking
Advanced Manufacturing Execution System
Innovative Cost Control Analysis
Risk Identification & Assessment
Supply Chain Visibility
And More
---
Learn More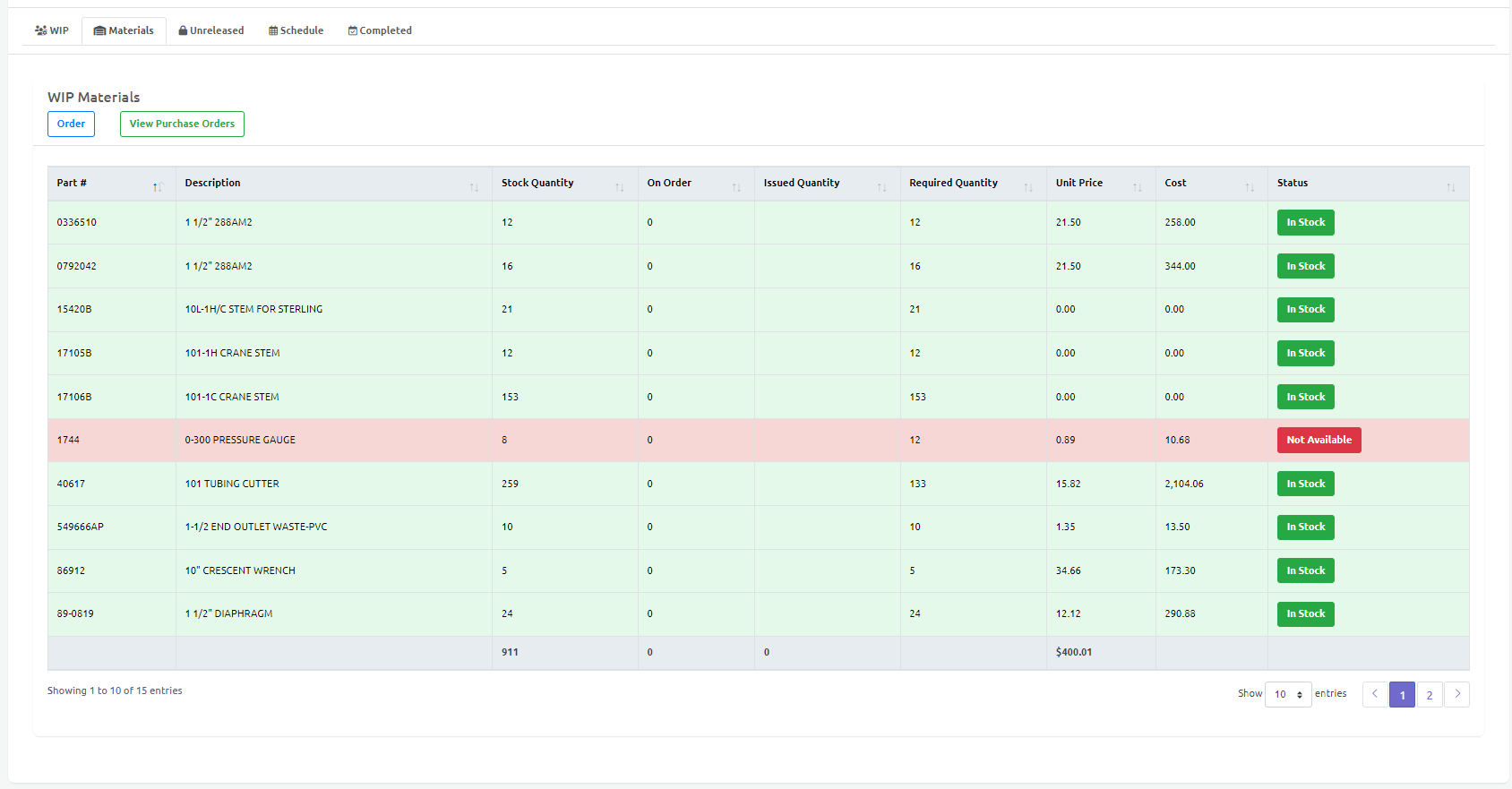 Streamline and Optimize Operations with Advanced Solutions
Inventory Control
Track and manage inventory levels of raw materials, work-in-progress, and finished goods.
---
Resource Allocation
Effectively allocate resources such as labor, machinery, and production capacity efficiently to meet production goals.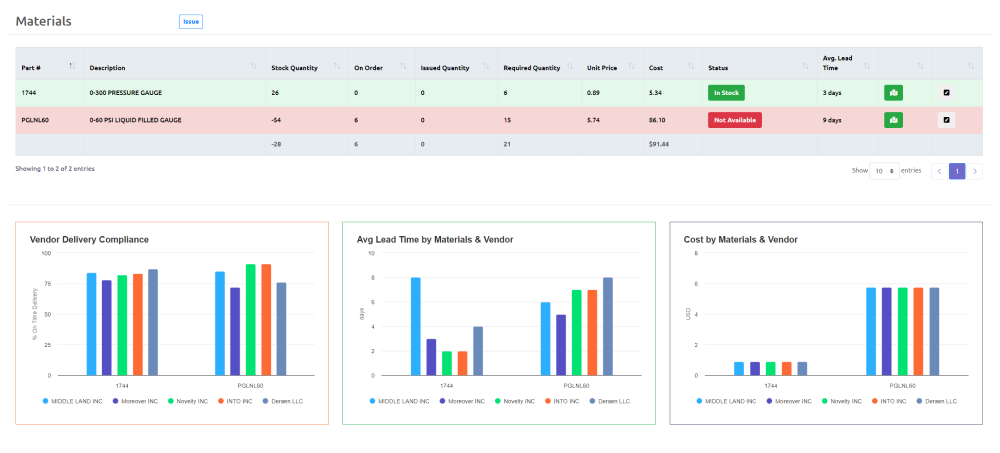 Material Traceability
Track the movement of materials throughout the production process. Improve quality controal and compliance across your shop floor.
---
Inventory Auditing
Save time and streamline the auditing process, by automatically updating and tracking inventory with RFID tags and sensors.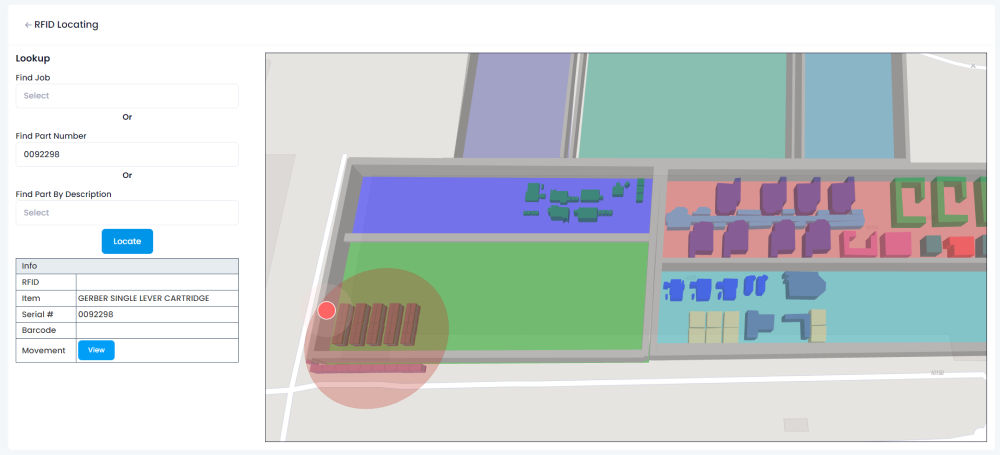 WIP Tracking
Track the current status of work-in-process as it moves along your production floor with detailed checklists and inspections to ensure quality of output.
---
WIP Management
Determine optimal run times and allocate appropiate resources to ensure your work-in-process meets order deadlines.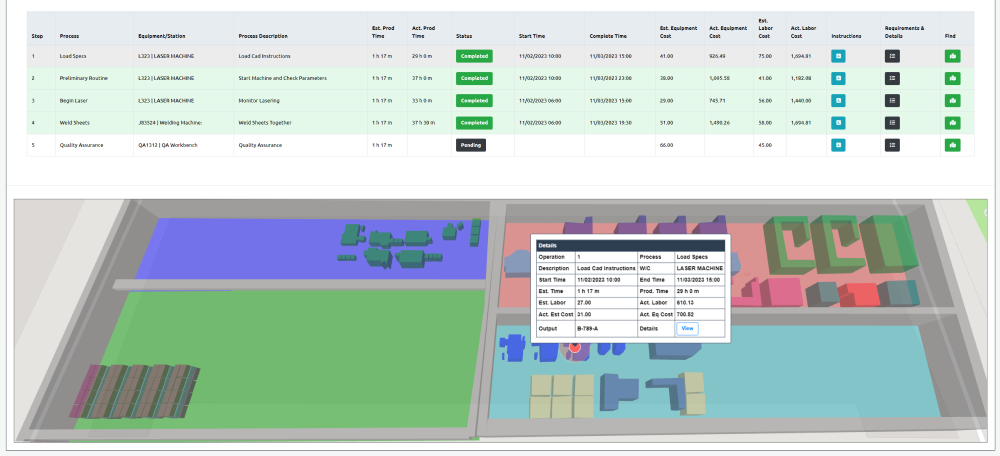 Hardware Integrations
Integrate and recieve real-time updates and data your equipment and machinery. Reduce downtime and identify bottlenecks within your assembly process.
---
Quality Management
Develop and enforce quality control processes to monitor and manage key quality parameters throughout the production cycle.
Performance Analytics & Reporting
Analyze and evaluate performance indicators across your shop floor to identify bottlenecks and reduce issues within the productions process.
---
Downtime Analysis
Monitor and analyze downtime events on the shop floor to identify and address issues that impact production efficiency.

Industry Highlighted Software Solutions
---
Manufacturing Execution System
Track and manage the execution of production operations on the shop floor, from material planning to product delivery.
Material Resource Planning
Organize and manage customer orders with bill of materials to streamline production.
Production Scheduling
Coordinate and facilitate production for customer orders and ensure priority orders are fulfilled in a timely fashion.
RFID Tracking
Radiofrequency identification technology uses radio waves to identify, track, and manage various objects.
Inventory Management
Manage and control the storage, monitoring, and movement of goods and materials.
Work-in-Process Tracking
Monitor and manage materials, components, products, and tasks as they move through different manufacturing stages of completion.
Manufacturing Floor Management
Measure the efficiency of equipment, processes, and labor in real-time.
Quality Management
Ensure the highest standards of safety, reliability, and performance are upheld within your manufacturing floor.
Equipment Maintenance
Implement maintenance schedules and conduct failure mode and effects analysis (FMEA) to ensure resources are optimized.
Purchase & Sales Orders
Streamline order management procedures as you make purchases or provide goods and services to your customers.
Shipping & Delivery
Ensure the efficient handling of orders and manage logistics from the point of order fulfillment to the final delivery to the customer.
More Solutions
Over 1000+ software solutions to help you optimize your operation.