About Industry Software
At Industry Software, we believe in growing with our clients to drive their businesses with innovative ideas and technology on a user-friendly platform. Our fundamental vision is to provide scalable industry-specific solutions powered by modern technology to streamline workflow and create meaningful value within your business and industry.
---
Explore what makes Industry Software unique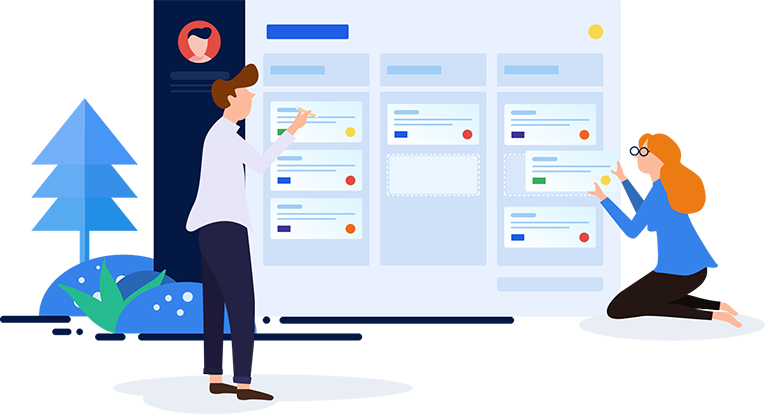 Innovate and scale your operations with Industry Software
HIGHLIGHTS
---
Streamline business processes and maximize operational efficiency
Top Industry Solutions
---
Industry Software has over 300 Unique solutions and modules across different industries. Here is just a small list of our solutions.
Accounts Payable, Receivable, and General Ledger
Fixed Asset Accounting and Chart of Accounts
Inventory Management, Point of Sale and Auditing
Order Management, Distribution, and Logistics
Industry Operations Management and Advanced Data Analytics
Project Management, Forecasting and Budgeting
Reviews
Recent Happy Customers
---
Join thousands of satisfied customers using Industry Software globally.
Excellent Customer Service!
Industry Software's excellent customer service and support team ensures that our specific needs are satisfied. Their user-friendly design makes managing our operation intuitive and stress-free.
Sam Hewett, Regal Farms LLC
Streamlined JIBs Processing.
We had a long and repetitive process for handling JIBs. Industry Software has streamlined that process into a single click, and everything is taken care of for us in a couple of seconds. To be able to view all of my production through my email is also a nice addition to have.
Tom Graham, Graham Resources
The Complicated Made Simple.
Bookkeeping has always been a frustrating process for me, but now, with Industry Software, I am able to handle it with a breeze. I can access the platform, whether at home or in the office, to handle company issues. The support team also responds quickly and provides stellar service.
Robin Webber, GRA Production
Industry Software has been an easy-to-use, web-based application that our corporate employees and field-level employees can access via laptop, phone, or tablet to improve the reporting of daily information, expenses, and revenues. This one-stop shop for data entry has saved us countless hours and thousands of dollars of labor that would otherwise go into manually recording these entries from different sources like Excel sheets, invoices, receipts, etc. I highly recommend the product to companies large and small.
Rajeswaran Kumar Vast Enterprises, INC
Head and Shoulders Above Competition.
I have tried other oil and gas software, like Wolfepak, that left me confused and frustrated. Industry Software's oil and gas solutions are easy to use and straight-forward. Their amazing support team also responds in minutes whenever I have questions and clears up any questions or issues within the day.
Sherman Cooper, Black Rock Oil
Great Asset Management System!
As a company that has multiple assets in multiple states, it is especially difficult for us to track asset information and depreciation for state and federal tax reporting. Industry Software has solved this headache for us by providing side-by-side depreciation tracking. Their auditing and data management systems have allowed us to stay up-to-date with asset information from anywhere.
Jonathan Lee, Smith-Williams LLC
Easy-to-Use Client and Project Tools
Industry Software has made it easy for our team to maintain client relationships and stay on track with client requests. The project management tools provide a clear view of specific tasks and timelines for our designers and tailors.
Lisa McPhearson, White Tree Designs
Drive your business with advanced and modern technology!
Request a
Demo

or

Contact Us
---
Speak to a representative at (415) 636-8018 to schedule a demo or inquire for more information.