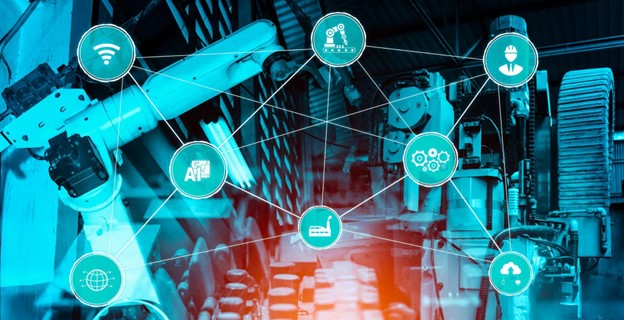 How Industry Software Fits Into Your Organization?
Author: Vince Lau
August 15, 2022
7 min. read
Industry software is a collection of application programs, methods, processes, and functions that can assist in collecting and managing information on an industrial scale. Industry software sectors include operations, manufacturing, designing, construction, finance, mining, textile mills, agriculture, chemicals, food processing, energy, health, fashion, and service providers.
What Is The Purpose of Business Software?
Business software is a set of computer programs used by business owners to perform various functions. These business applications measure and increase productivity, as well as perform important functions accurately.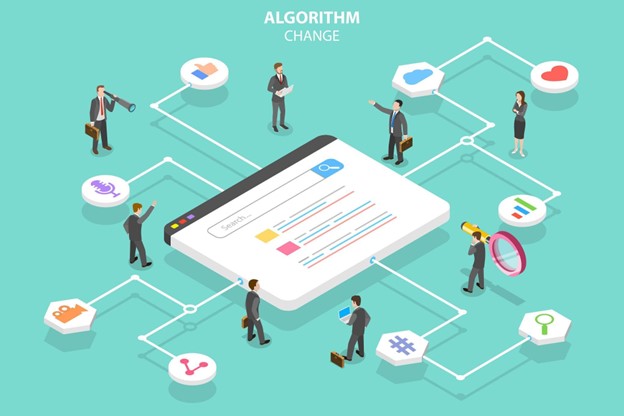 5 Reasons Why Industry-Specific Software Is Necessary For Your Organization
Here are the top 5 reasons why industry-specific software is a more compelling option for your organization and dealers to maximize the value of their software.
1. Custom Software is More Cost Effective
You'll need to add users, functionality, and better reporting as your company expands. An expandable, industry-specific software will add features or directly put in a request to your development staff to do so.
2. Productivity Increases With an Intentional Workflow
Logging information in a business software system can make more sense to meet your specific industry or business needs. Moreover, expert software developers can provide a workflow process that produces purpose within the bounds of your industry.
When your software represents this workflow for prospecting, documentation, pricing, and delivery, the system starts to work for you, and your team will perform tasks more efficiently.
3. Relevant Integrations
Many pre-packaged industry software products are built to communicate nicely with "outside" software to fill the gaps in their functionality; the same principle applies to integrations with outside software products.
With a system built with your industry in mind, integrations to common marketing and ERP tools are already built-in. Companies focused on automation and development can be sure that this procedure happens without human intervention. Industry-specific integrations allow the software providers to give users an exceptional experience for their day-to-day functions.
4. Industry-Specific Modules
When your organization partners with an industry-specific software solution, you're provided with tools specific to your business' functions and needs. Your organization can take advantage of that system much more effectively when there is a clear workflow and utilities to perform that particular work.
5. Support
With a focused software system, comes a focused support staff for your organization. Support personnel trained in the same software industry are much more apt to provide competent advice and help. Representatives of an industry-specific solution will greatly understand your business' day-to-day functions and know what specific features will benefit your business the most.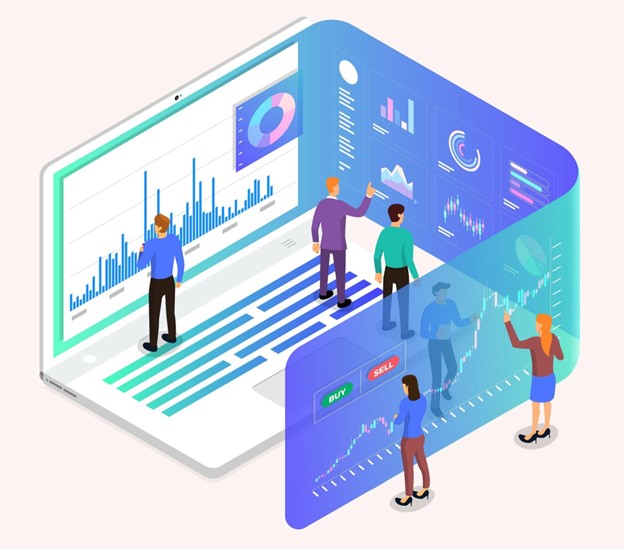 Benefits of Integrated Software
The software industry typically includes companies and people who develop software for several reasons.
It has a more powerful impact on an organization's performance.
It can dramatically improve the productivity of a company.
Businesses can use general-purpose software that meets their specific needs.
Business software can improve customer service levels.
Business software allows for managing a business efficiently.
What is the Importance of Industry Software for an Organization?
Nowadays, every business uses software solutions to manage the entire organization's tasks to automate several complex processes and save time. These applications save money by accomplishing different tasks in minutes. Choosing the right industry software helps businesses grow by leaps and bounds.
A business software solution is a planned and structured process to meet the needs of any organization. It is the most important asset for business efficiency, and all business software's purpose is to maintain and control the business effectively, including data mining, business performance management, and reporting.
Some important business software applications are used to perform payroll, inventory control, billing and invoicing, and accounting functions to streamline the workload by providing automation of business activities. It also assists in eliminating human errors, improving effectiveness, and accomplishing different tasks.
Payroll software is important for managing payments within the organization for employees and contractors, calculating the payment and tax deductions for each employee, and ensuring business success.
Accounting software handles all the accounting essentials of the company and generates all necessary business reports to be sent to related people via email.
Invoice and billing software is easy to use and handles several types of transactions which are essential for companies. With client details pulled from the database, the invoices are ready to be sent to the clients with a click of a button.
Asset management software is another important software for managing corporate and small business assets. The software is adept at managing and monitoring all types of assets needed to maintain business workflows.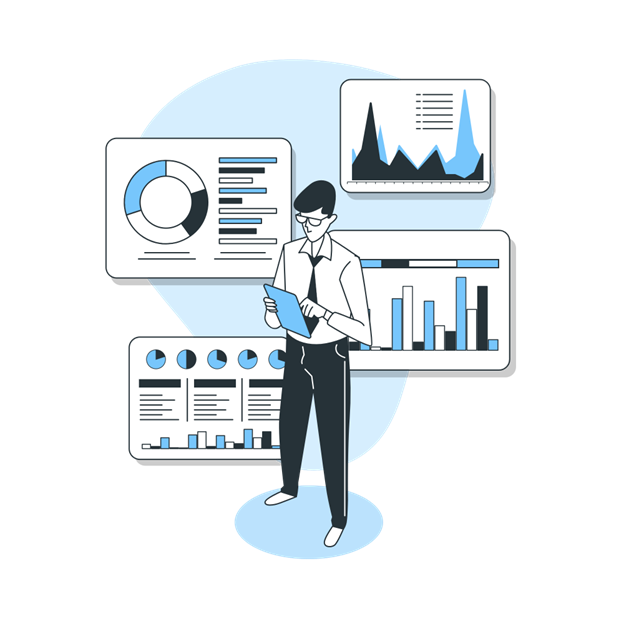 Benefits Of Industry Software
Business software carries many benefits. Some of them are as follows:
Easily handle and manage tasks.
Save time and money.
Increase operational accuracy and efficiency.
Store all types of data safely with built-in security.
Keep track of the business' progress and prevent errors.
Importance of Selecting the Right Software for Your Organization
You need the right software in your organization for numerous reasons, from handling managerial tasks and accounting to generating sales leads. There are numerous benefits that an organization can gain from incorporating software into its systems.
Here are some major reasons why choosing the right business software for your organization is essential:
Better business management and simplified employee tasks
Process efficiency across your organization
Real-Time visibility, speed, and accuracy
Follow-up of the sale lead and improved customer relations
Competitive advantage and user-driven innovation
What is Software Integration?
Software integration involves unifying different types of software parts or sub-systems and effectively allows business teams to analyze all data collected and processed in one system. Frequently, organizations need to conduct software integration because they are transitioning to a new cloud-based data app from a legacy system.
What Type of Software Needs to be Integrated?
Large-scale companies typically use in-house software or software-as-a-service (SaaS) solutions. These are cloud-based applications that are centrally hosted and are sold to businesses on a subscription basis.
The following are the most common SaaS systems that businesses often utilize:
Inventory management software
Inventory ordering optimization
Employee management software
Employee scheduling software
Online document signing solutions
Point-of-sale systems
Reporting and analytics tools
Why is Software Integration Necessary?
Organizations may need to integrate their software systems for various reasons, depending on their size and demands. Organizations can experience an increase in functionality When syncing software systems together.
Types of Software Integration
When performing software integration, management teams should consider the 4 main methods.
Star Integration - Star integration develops connections within all software sub-systems, and teams can reuse software functionalities.
Horizontal Integration - A horizontal integration, known as the enterprise resource planning Service Bus, is the method of establishing a system for communication with the main features of message transmission, message monitoring, data transformation, and mapping.
Vertical Integration - Vertical integration is considered a fast and inexpensive option for software unification, provides better control over business processes, and maximizes competitiveness. For retailers, it can also help streamline supply chain management, improve vendor communication, and reduce operating costs.
Common Data Format Integration - Common Data Format Integration is an approach to software integration that allows businesses to avoid using an adapter when transporting data and help businesses by providing data translation and facilitating automation.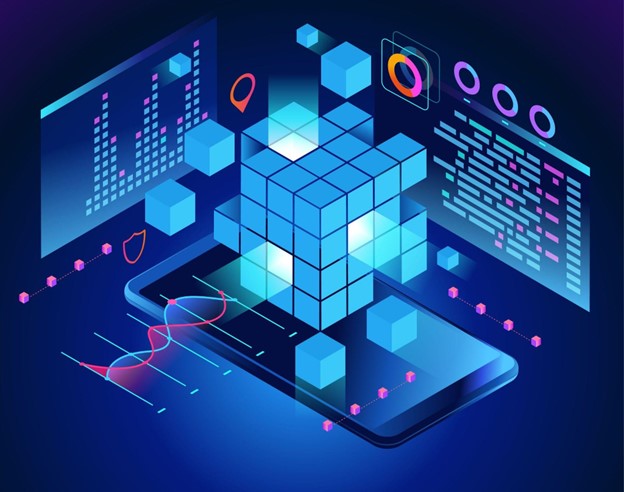 6 Steps of the Software Integration Process
Once a software data integration method is selected, management teams can follow these best practices to connect disjointed systems effectively.
Collect definitions, requirements, and specifications
Analyze the information
Develop architecture and management plans
Create the software integration system
Begin using the integration system
Evaluate system performance periodically
Final Words
When considering getting business software, select software that will help you in the success of the business, and choose a package that meets your requirements and needs and is within your budget range.
In addition to helping large enterprises, Industry Software also provides software solutions of different types for small and medium-sized businesses. Many companies are realizing impactful returns from our modular software solutions.
We are an advanced software company based in the US that focuses on providing quality industry solutions. Thousands of companies are using our software solutions with positive reviews. Contact us today if you want a reputable software that provides quality, reliable business software solutions.
Drive your industry with modern cloud technology!
Request a Demo or Contact Us
---
Speak to a representative to schedule a demo or inquire for more information.