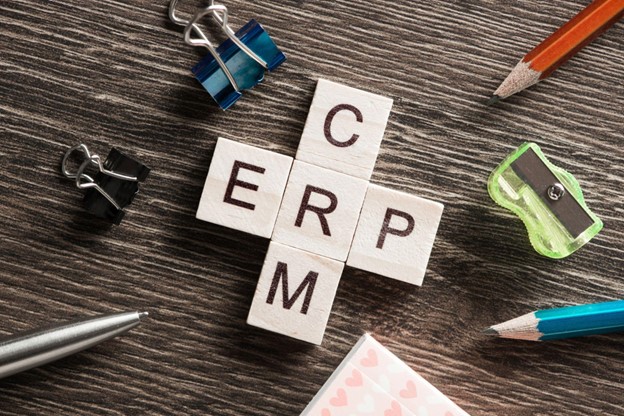 How Integrating ERP and CRM Benefits Your Business
Author: Samuel Mercer
September 14, 2022
10 min. read
The Goal of ERP and CRM Integration
Companies have been using Enterprise Resource Planning (ERP) and Customer Relationship Management (CRM) systems as two separate solutions. However, now the trend is changing; the integration of these two systems is helping to reduce the inconsistencies between sales and inventory, gain 360-degree visibility, and to build solid brand loyalty. So, to enhance productivity and streamline all business processes, Industry Software has integrated ERP and CRM on a single platform instead of managing the two systems separately, resulting in highly reduced IT costs. Let's first discuss the difference between the two solutions and their integration benefits. Then we will discuss how Industry Software is helping modern businesses by integrating them.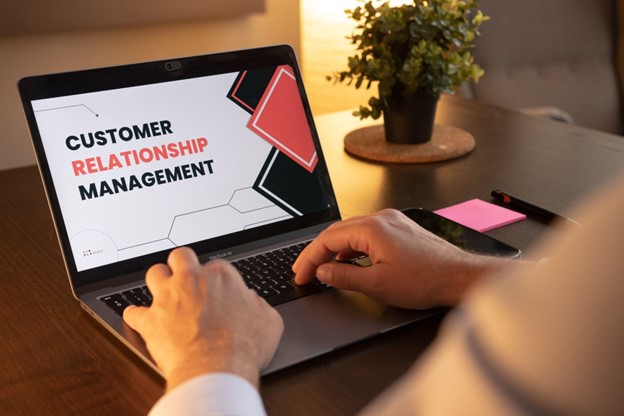 How are ERP and CRM Systems Different?
Traditionally, companies were using CRM systems to improve the customer experience, including the interactions, and to understand their behaviors and preferences better. Whereas, the separate use of ERP solutions was to improve a company's overall health and well-being by managing, organizing, and unifying business functions; which includes supply chain, financial data, project planning, redundancy reduction, payroll, and other processes to reduce costs and enhance revenue.
The primary purpose of utilizing a CRM system is to captivate more customers while retaining current customers and streamlining interactions by automating repetitive tasks and data circulation among marketing, sales, and customer services. CRM systems are beneficial because they can automate emails to potential buyers to let them know of a company's new service or product launch while giving them discount updates on the existing ones.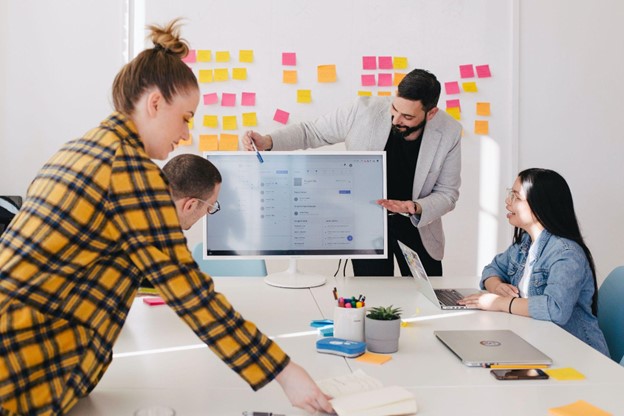 What are the Top Benefits of Integrating ERP and CRM Systems?
Instead of keeping ERP and CRM systems' databases separately, companies need to integrate both solutions so that they don't have to worry about their data synchronization. One of the most significant advantages of integrating ERP and CRM systems is that you get a complete view of your business and customers, from sales and marketing to finance and accounting.
In technical terms, we call it 360-degree visibility, this helps businesses build lasting relationships with their customers and grow better. Here are eight other benefits you get from integrating ERP and CRM systems.
1. Employee Empowerment
One of the primary benefits of integrating ERP and CRM systems is employee empowerment. Employers no longer have to worry about training employees to better deal with customers because they have access to the complete customer picture, including buying preferences, call history, contracts, service history, and more. Utilizing that information and having centralized real-time insight between the systems, employees can seamlessly collaborate and help the customers.
2. Increased Sales Opportunities
Businesses can have an upper leg by having a pre-understanding of their customer preferences and history, which will help better sell their products and services. Moreover, modern business artificial intelligence tools can help employees utilize machine learning to run predictive analyses and can proactively up-sell or cross-sell strategies based on automated recommendations.
3. Improved Budgeting
Another benefit of integrating ERP and CRM systems is highly improved budgeting because when the financials of both systems are linked, the forecasts are better, and they match the demand well. Businesses can save costs by preventing shortages, better planning customer trends, and improving delivery, ultimately increasing customer satisfaction.
4. Enhanced Understanding of Customer Behavior
When providing customers with products, businesses must look for things that customers are missing or things that can improve their existing lives. However, employers must provide their sales team with the necessary customer information like support calls and order histories to better deal with customer needs. And all that is possible by integrating ERP and CRM Systems.
5. Reduced IT Costs
Unlike managing two systems separately, less IT resources will be needed to manage an integrated system, saving a significant amount of money. Imagine the time and cost required to train employees to manage two different systems. According to research, businesses spend about $1100 annually on training each employee, which can be saved by integrating the systems.
6. Accurate Inventory
Businesses must provide their salespersons with accurate real-time quotes, shipping details, product pricing, and lead times. Because that way, they can provide better customer support, and if the customers are happy with the service, they will bring other customers.
7. Fast Invoicing
Fast invoicing means businesses are providing ease to their customers, which eventually increases the business' credibility. This can be easily done by automating the quote-to-cash process by CRM and ERP integration.
8. Elimination of Data Redundancy and Tedious Data Entry
As it might already be apparent, both ERP and CRM systems have an account and contact information for different purposes. The information that CRM holds is mainly for support/sales and prospects; however, the information that ERP contains is focused on shipping and billing addresses, inventory, warehouse, etc. The ERP and CRM integration removes the tedious necessity of duplicating data entry by providing identical rules for each system. And if one system is altered, it will automatically apply to the other systems as well.
How is Industry Software Integrating ERP and CRM Solutions?
ERP and CRM have entirely different architectures, so it isn't easy to streamline, integrate, and maintain both of these systems. However, Industry Software has taken up the challenge of integrating the expensive and fragile system by continuously managing connectivity and implementing necessary changes.
Industry Software also integrates with third-party ERP/ CRM depending on the organization they are working with access to information while maintaining seamless connectivity. Contact Industry Software to learn how to build long-term customer relationships and work towards achieving innovative, impactful, and strategic business goals to reach higher levels of success.
Drive your industry with modern cloud technology!
Request a Demo or Contact Us
---
Speak to a representative to schedule a demo or inquire for more information.